All of us are accustomed to the idea of well-finished floor that exudes the right amount of style and elegance. Whether the floor is wooden or made of tiles, it is ought to be smooth with a proper finish. This has been the age-old idea of home floors and we have conformed to this idea by incorporating the same style, decade after decade. But quite recently, we stumbled upon an amazing glass floor design scheme that totally blew our minds away. It was not merely stunning, but also exuded a different kind of charm and elegance altogether. It was as if, the new glass floor added an entirely new definition to the room.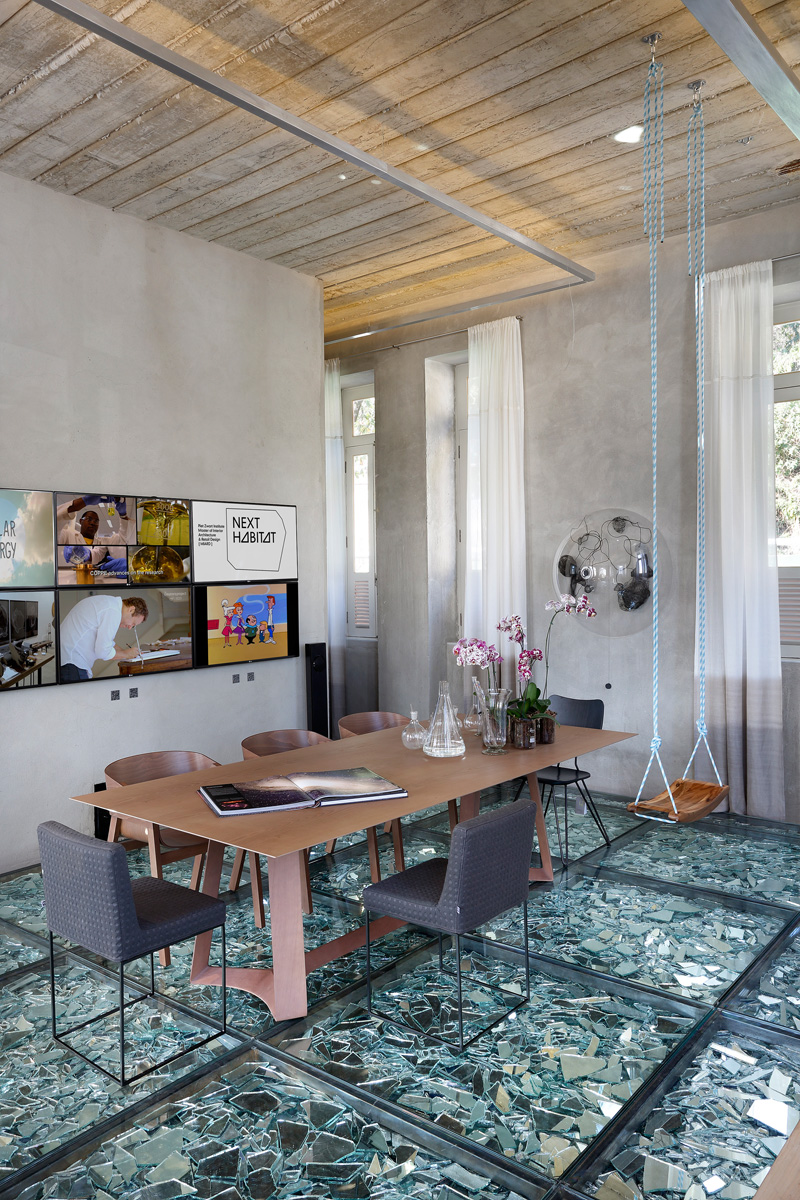 Well, we are talking about none other than Casa Cor Rio, which was one of the leading design and architecture events in the recent past. It was hosted in Latin America and it boasted some of the most unconventional and unique designs ever. The unique and out of the box interiors featured a stunning suspended glass floor. Well, a glass floor is not something that we see every day. It was enough to de-bust our myth. But that was not just the end of it. Guess what? The floor was teamed with broken pieces of mirrors inside it. It was indeed a rare sight, but it was also undeniably beautiful.
This creation had been crafted by Gisele Taranto Architecture a leading architecture firm that is known for its unconventional and quirky design approaches. Together with LZ Studio, they conceptualized an idea that was unbelievable for many. They carefully chose this option from their vast laboratory of ideas and LAB LZ with the collaboration of GT has designed a particular space with suspended glass floor. The floor had a rich finish and featured broken mirror shards that were tactfully placed in between the space within the subfloor and the finished level of the floor. This was recorded in a recent press release.
Through this stunning installation, the designers carefully used the mirrors to beautifully highlight the profound concept of depth. They further shed some light about the reflection that they aimed to achieve from this space. Their designed piece was more about self-reflection and introspection rather than anything else.
It might apparently seem that this concept of flooring does not adhere to the modern concept of harmony design. By harmony design we intend to speak about that unspoken rule that no sharp edges or things should be left under the sight of a well finished room. Well, this might be true to an extent, but the new idea is nevertheless inspiring and unique. This is exactly why we decided to present it before you as a bold yet excellent alternative for the boring concrete or wooden floors. We were further impressed by the design scheme along the glass floor as it perfectly unveiled the picture gallery down below.
So what do you think about this unconventional idea? Would you like to have a similar kind of floor in your dream home?